Contact Bushi Ban Martial Arts
in Missouri City today!
7746 Highway 6, Suite A,
Missouri City, Texas 77459
832-833-0030
info@bushibansienna.com
Missouri City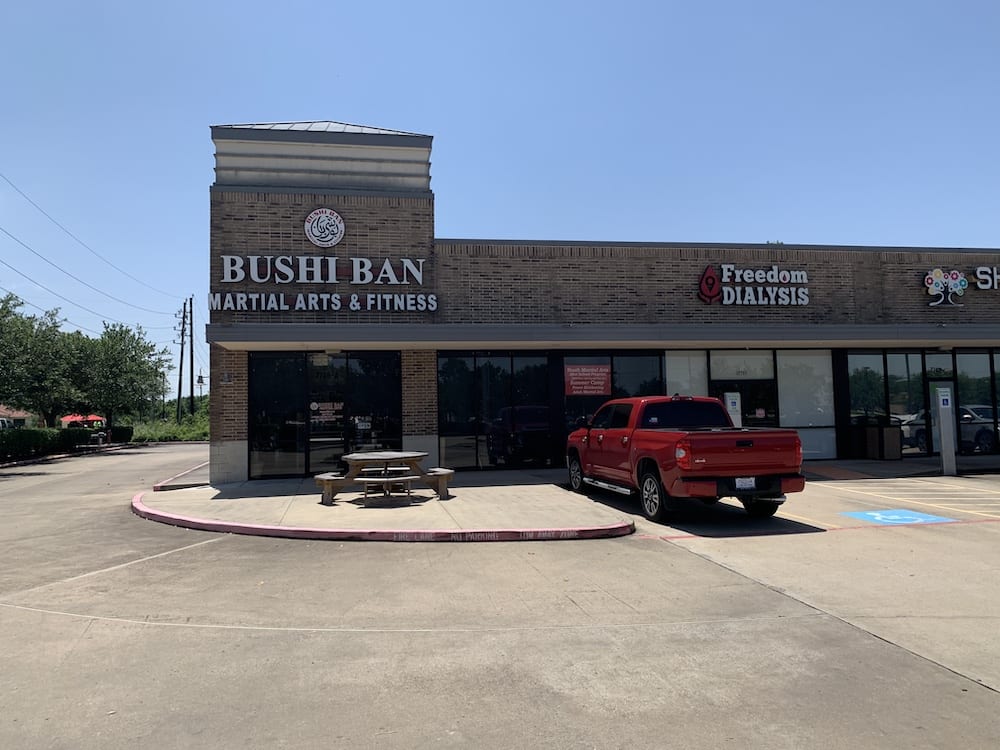 Hours of operation
We can be reached between the hours of 9:00 am and 8:00 pm.
Direction
Bushi Ban Sienna is located in Missouri City, TX between Sienna Plantation and Riverstone. We are at the corner of Highway 6 and Knights Court in front of Elkins High School.
There is plenty of lighted parking in front of the building.
About our Missouri City Location
Sensei Brett Curlee is the Executive Director and Head Instructor of the Sienna Plantation Bushi Ban. Teaching Martial Arts is a second career for Sensei Brett. He spent 25 years in the Financial Services industry before finding his passion in teaching. Sensei Brett is currently ranked Second Dan and continues his path to Mastery.
Instructors:
Daniel Li - Black Belt Anish Kumaran - 1st Dan Sophia Procter - Black Belt