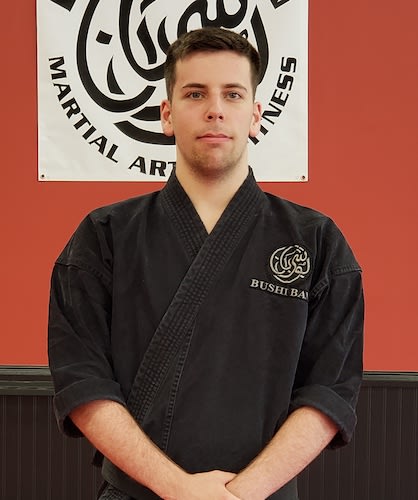 Sensei Jarod Teixeira
Jarod is a 3rd Dan Black Belt, Sensei in the Bushi Ban Martial Arts System and is the Head Instructor at Bushi Ban Seymour. He is also ranked as a Shodan-Ho in Yaminni Ryu Kobudo as well as 3rd Stripe White Belt in Brazilian Jiu Jitsu. Jarod began studying Martial Arts at the age of 4 and has spent 18 years in the Bushi Ban System.
He attended Connecticut State Colleges and Universities with a major in Business Marketing. He was a recipient of the Bushi Ban Connecticut Nine Principles Award in 2015.
He currently resides in his hometown of Seymour, Conn.