Kids Martial Arts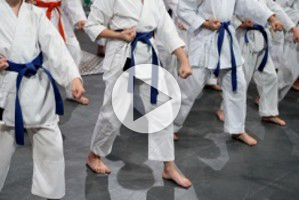 Fun, friendly, challenging and a safe environment. Bushi Ban is where children learn martial arts, gain confidence, improve focus, and increase self disciple and respect. Our kid's program instills a ciricullum that reinforces social, academic, and family values
learn more
Bushi Ban Black Belt Self Defense
Whether you want total fitness, elite combat training or ultimate self defense, the Bushi Ban Black Belt Self Defense will transform you to a higher level of confidence, health and happiness.
learn more
Kickboxing Fitness
If you're looking for an explosive, high-energy, TOTAL BODY workout that will burn through calories and whip you into the best shape of your life, consider Bushi Ban's Power Kickboxing!
learn more
Beginner Classes Enrolling Now! Kid's Martial Arts Teaches Discipline & Self Confidence!
Experience the Best Martial Arts Training Center !
See results in no time! We are conveniently located near Seymour, Houston, Houston Woodforest, Houston Clear Lake, Pearland, La Porte, Friendswood, Southbury, or Pasadena, Texas. If you want to get in shape and learn real Kids Martial Arts, Bushi Ban Black Belt Self Defense and Kickboxing Fitness then Bushi Ban International is the perfect place for you!